This is a guest post by Amy Van Beck – exercise enthusiast, BLEND advocate and healthy fundraising partner. Amy is originally from Albany, MN and now resides in New Munich, MN with her husband Mike (married 12 years) and their 4 children – Ethan (11), Avery (8), Olivia (5) and Izzie (4). Four years ago Amy left her Web Content Administrator job at Creative Memories to stay at home with her children. Amy volunteers at Sacred Heart School and with the Sauk Prairie Hockey Association. She enjoys anything regarding health and fitness and is on a mission to keep herself and her family healthy and active. Running and Yoga/Pilates are the activities she does most often, however, she loves training for and participating in triathlons. So far, Amy has completed three sprint triathlons and hopes to do two or three next summer. Her next race event is the Monster Dash 10 mile on October 27th. 
Having children really does change your life and one of those aspects is trying to live a healthier life by eating right and staying active.  I have made a conscious effort of trying to do both since we had our first child 11 years ago.  I feel it makes me a better mom, a better wife and just a better person overall.  We now have 4 children that range in age from 11 to 4 and I still feel the same way, so I'm trying to teach our kids the importance of a healthy lifestyle by involving them in the process.
Recently, I started to pay more attention to my diet in relation to how it made me feel.  I really began to notice that if I ate better, then I felt better, had more energy, etc.  This is what I have been trying to relay to the kids.  I try to have them pay attention to how they feel after they eat fruits or vegetables instead of candy or sweets and even they have noticed. I also try to explain to them what the body needs for nourishment and fuel so that they understand when I tell them they may have a small treat but then they need to have an apple or banana too.  Often times they ask for the healthy item first and aren't hungry anymore to have the item that isn't as healthy.
I try not to talk about calories or fat and concentrate on the importance of whole foods and the nutrients in foods.  Of course this isn't always easy, and they aren't always happy that they have to eat something healthy, but if we stay consistent with it, I feel they will make better food choices on their own and live a healthier lifestyle as they become adults.
We also love to spend time together being active.  The kids have watched and cheered me on in many races and my son has even run a few with me and with my husband.  It has been so much fun to share those races and memories with him. I have to admit, he has even beat me in a few 5K's.  The girls have also done a few 1Ks. The smiles on their faces when they cross the finish line are priceless!
I think it is important for children to see their parents active and for parents to encourage them to join in or find something that they are interested in to keep them active.  We have had some of our best family time being active – going on bike rides, running races together, hiking, yoga, planks in the living room, football in the backyard, etc.  My daughters love doing yoga with me.
It wasn't until about 4 years ago that I started practicing yoga and I love it.  My 5 year old has been doing poses with me for about a year or so already and I love that she can do a DVD with me and we are getting in shape and spending time together at the same time.
I love helping out at my children's school and jumped at the chance to plan a fundraiser.  I wanted something that promoted health and involved the school and the entire community.  Last year on October 1, 2011 we had our first successful 1K and 5K Run/Walk fundraising event and raised almost $1,500 for the school.  We are getting close to race day again.  The 2nd annual Sacred Heart School 1K and 5K Run/Walk will take place on Saturday, October 6th in Freeport, MN.
We hope to see you there for a nice morning run or walk and to support Sacred Heart School at the same time.  The students, teachers, staff and parents of the school appreciate and thank you for your support.
Amy Van Beck
Read more posts about healthy fundraising and local events like the Sacred Heart School 1K and 5K Run/Walk event! To learn more, go to the BLEND website!
In the coming weeks hundreds of kids from the area will be lacing up their shoes and hitting the pavement to raise money for their schools.  Don't worry, they're not walking door-to-door selling products – they're walking for better health. 
Walk-a-thons are making a huge come-back!  That's right…the old-fashioned walk-a-thon!  Schools and parent teacher groups are partnering with BLEND to bring this healthy and active fundraiser back to life.  And, everyone is loving it!
Why do kids and parents like walk-A-thons?
It's easy and simple!  No confusing forms to fill out.
There is no delivering of goods.
Kids are getting out of school to have fun and be active!
Parents are only asked to donate/fundraise one time instead of multiple times per year.
Large or small donations are welcomed! (kids are turning in pennies and nickels to support their school)
Why is this such a hit with local schools?
There are no upfront costs or contracts.
There is no more sorting and delivering of goods.
Walk-a-thons generate profits without selling products.
100% of funds stay at the school. 
Increases student participation in fundraising efforts.
Walk-a-thons promote physical activity.
Schools may qualify for a $500 mini-grant.
THE EXCITEMENT BUILDS!
BLEND has been supporting healthy fundraising in local schools for a couple of years and the excitement continues to build.  More and more schools are switching from fundraising practices that push kids to sell unhealthy food products to fundraising efforts that considers the overall health of the students.  In fact, four St. Cloud Area School District schools are implementing their 1st annual walk-a-thon this spring – Clearview Elementary (May 11), Kennedy Community School (May 11), Westwood Elementary (May 25), and Talahi Elementary (May 25). 
They're in good company.  Lincoln Elementary school is hosting their 4th annual walk-a-thon on May 24th and Stride Academy Schools has set their walk-a-thon date for June 21st.  Seven other schools are planning their 2nd, 3rd, and even 7th annual healthy fundraisers in the fall 2012.  We can't wait to hear about their successes. 
We know that 2011 walk-a-thons were wildly successful!  South Junior High has planned their Walkin' Wildcats walk-a-thon since 2006.  Last year, South students raised over $33,000. Unbelievable, right!  Even more incredible, in their first-ever attempts, Madison Elementary and North Junior High schools raised over $16,000 and $13,000!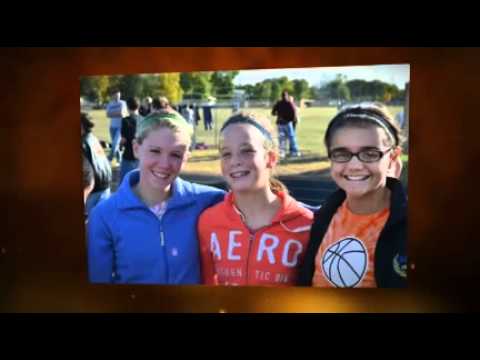 Other schools are reaching beyond students and staff to raise money the healthy, active way.  Several schools sought out the support of their greater community and planned a 1K and 5K run/walk.  Sacred Heart School (Freeport) and Talahi Elementary School did just that – both raising nearly $1,500.  Check out other success stories!
This is no joke – schools are tipping the scales and exceeding their fundraising goals like never before.  Walk-a-thons are a win-win for schools, kids and our community!  They've proven to be enormously successful for Central MN schools – raising nearly $80,000 in 2011.  Please support our students seeking donations for their school's healthy fundraising efforts.  Learn more about walk-a-thons and how your school could be the next to plan a walk-a-thon!
Be sure to watch all of the school walk-a-thon videos on the BLEND YouTube Channel.