ChooseMyPlate
Recently the USDA introduced a new campaign and food icon, ChooseMyPlate, aimed at helping remind American's to eat healthy. MyPlate is part of a larger communications initiative based on 2010 Dietary Guidelines for Americans to help consumers make better food choices.
The new icon is a departure from the traditional food Pyramid that we are all so used to seeing. MyPlate illustrates the 5 food groups using a familiar mealtime visual, a place setting. This visual is aimed at featuring selected messages that help consumers focus on key behaviors.
We encourage you to take a look at each of the three areas below. What steps can you start taking to help improve your family's plate starting today?
Balancing Calories
Enjoy your food, but eat less.
Avoid oversized portions.
Foods to Increase
Make half your plate fruits and vegetables.
Switch to fat-free or low-fat (1%) milk.
Make at least half your grains whole grains.
Foods to Reduce
Compare sodium in foods like soup, bread, and frozen meals—and choose foods with lower numbers.
Drink water instead of sugary drinks.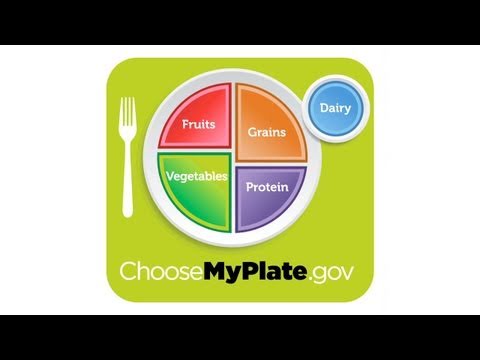 For more information, interactive tools, and "how-to" materials on healthy eating, check out www.ChooseMyPlate.gov.
Many of the messages above fit right in line with BLEND's Prescription for healthy Living: 5-2-1-0 each day
5: Or more fruits and vegetables
2: Or less hours of screen time
1: At least 1 hour of physical activity
0: calories from sugar sweetened beverages
Learn more about our 5-2-1-0 program here…